Family Sukkot PartyPizza in the Hut! Wed, Oct 4 @ 5:00 pm
Enjoy community unity in the Sukkah with delicious kosher pizza! Shake the Lulav! rsvp here

Hebrew SchoolChabad Hebrew School offers a friendly and stimulating environment, where children can embrace their Jewish roots and gain a true sense of Jewish pride.

Click for more info

Chabad Tomorrow

Learn More
Never miss out on all the latest news, upcoming events and more from our centre.
Join Here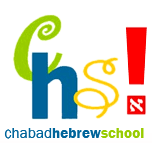 Inspiring Jewish Pride and Identity
Click for more info
About
Chabad is your address for everything Jewish. From students to retirees, young professionals to moms, dads and kids, there is something for everyone here. Join us for our exciting holiday programs, an enriching class, or a reinvigorating Shabbat meal. We are here to serve you, and with so many opportunities available just around the corner, all you need to do is show up. Join our weekly email list to be kept abreast of all that's happening.
Learn More
Shabbat & Holidays

Candle Lighting Times
Whitby, ONT Canada
Light Shabbat / Holiday Candles at
Light Holiday Candles after
Holiday Ends


Upcoming Holiday
Sep. 29 - Oct. 6
Daily Thought
On Sukkot, we hold together four diverse forms of life and make a blessing. If one is missing—no mitzvah, no blessing. One is the Lulav—a date-palm frond. The taste of the date represents the taste of Torah study. The Lulav represents those whose lives are filled with Torah study. Another is the Hadas—a myrtle branch. The myrtle's pleasant aroma pleases all around, just as one whose life is filled with mitzvahs is appreciated by all wherever he goes. Another is the Etrog—a citron fruit. It has both taste and a beautiful aroma. Some people divide their life project between studying Torah and doing mitzvahs—emphasizing the harmony of...