Adult Education: Book Smart Join us for a new 6 week course, where we will explore Judaism's Most Important Titles, and the Authors Who Inscribed Them. Starting Jan 24!
more info and sign up

Chabad Tomorrow

Learn More
Never miss out on all the latest news, upcoming events and more from our centre.
Join Here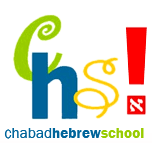 Inspiring Jewish Pride and Identity
Click for more info
About
Chabad is your address for everything Jewish. From students to retirees, young professionals to moms, dads and kids, there is something for everyone here. Join us for our exciting holiday programs, an enriching class, or a reinvigorating Shabbat meal. We are here to serve you, and with so many opportunities available just around the corner, all you need to do is show up. Join our weekly email list to be kept abreast of all that's happening.
Learn More
Learning & Inspiration
10 Facts About the 10 CommandmentsWhile the 10 Commandments were given with the most fanfare, they are really just a sampling of the...

Read More

Separated by the Holocaust, a Family ReunitesA lifetime after their ancestors had been separated by the Holocaust, a Jewish family in the US and...

Read More

"Be Prepared!"We learn from the Giving of the Torah at Sinai that every spiritual or special occasion requires...

Read More
Shabbat & Holidays

Candle Lighting Times
Whitby, ONT Canada
Light Candles at
Shabbat Ends


Upcoming Holiday
Mar. 6 - Mar. 7
Daily Thought
Don't be afraid of the other person because he is different from you. There is far more in common between any two human beings than there are differences. As for those differences, think of them as the hooks that hold us together, the reasons for needing one another. Indeed, differences are the thing we all have most in common. The...