Never miss out on all the latest news, upcoming events and more from our centre.
Join Here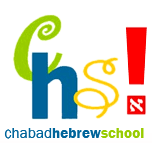 Inspiring Jewish Pride and Identity
Click for more info
About
Chabad is your address for everything Jewish. From students to retirees, young professionals to moms, dads and kids, there is something for everyone here. Join us for our exciting holiday programs, an enriching class, or a reinvigorating Shabbat meal. We are here to serve you, and with so many opportunities available just around the corner, all you need to do is show up. Join our weekly email list to be kept abreast of all that's happening.
Learn More
Learning & Inspiration
The Sweet Song of the SparksHow the harsh exile depicted in Moses' speech is indeed a "song"—because there's so much joy in...

Read More

Take the Yom Kippur QuizSee how familiar you are with the most sacred day on the Jewish calendar…

Read More

Individual Teshuvah, With the CommunityTeshuva requires that a person make an honest assessment of his spiritual standing. To do this, it...

Read More
Shabbat & Holidays

Candle Lighting Times
Whitby, ONT Canada


Upcoming Holiday
Oct. 4 - Oct. 5
Daily Thought
If there is no place outside of Him, where does G-d go to hide? …I will abandon them and I will hide My face...